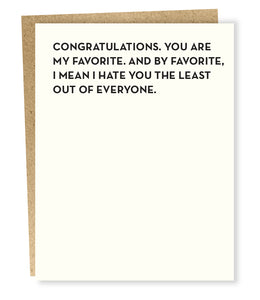 "Congratulations. You're my favorite. And by favorite I mean I hate you the least out of everyone."

DETAILS //
• Size: 5.5 x 4.25
• Inside Message: blank
• Paper: ecru cotton
• Envelope: brown bag
• Printing: letterpress
• Ink: black
LOVE!
Best cards ever! Always so witty and funny!