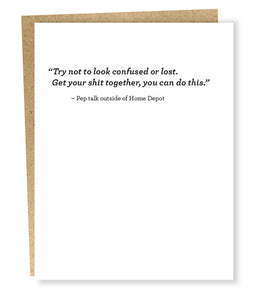 "'Try not to look confused or lost. Get your shit together, you can do this.' – Pep talk outside of Home Depot"

DETAILS //
• Size: 5.5 x 4.25
• Inside Message: blank
• Paper: white cotton
• Envelope: brown bag
• Printing: letterpress
• Ink: black
Hysterical!
This card can target any audience and bring a lot of laughter!